by
Annette Dashofy
The other day I was driving down the highway thinking about crimes and crime scene investigations (isn't that what everyone thinks about when they're driving?) and I flashed back on what was probably my earliest crime solving effort.
I was eleven years old. My best friend and I had just spent much time and effort "creating" a clubhouse for the two of us. The "clubhouse" was a wooden structure on our farm that had at one time served as the milkhouse, but which had been moved when a cinderblock version replaced it. By the time my friend and I were searching for a place to call our own, the building was used for storage. My grandfather granted permission for us to convert it, but I strongly suspect he never expected two little girls to actually do the necessary work.
But we did. We toted out a couple dozen old chicken crates and a couple of dead carcasses that could have been long-gone farm cats or possibly rats. Or both. Ick. But we did it. We covered the dirt floor with concrete tiles that had been left over from some project one of our parents had been involved in. There were two windows sans the glass. We put up clear plastic and curtains. We applied a fresh coat of paint on the walls. Green. It was left over from yet another parental project. We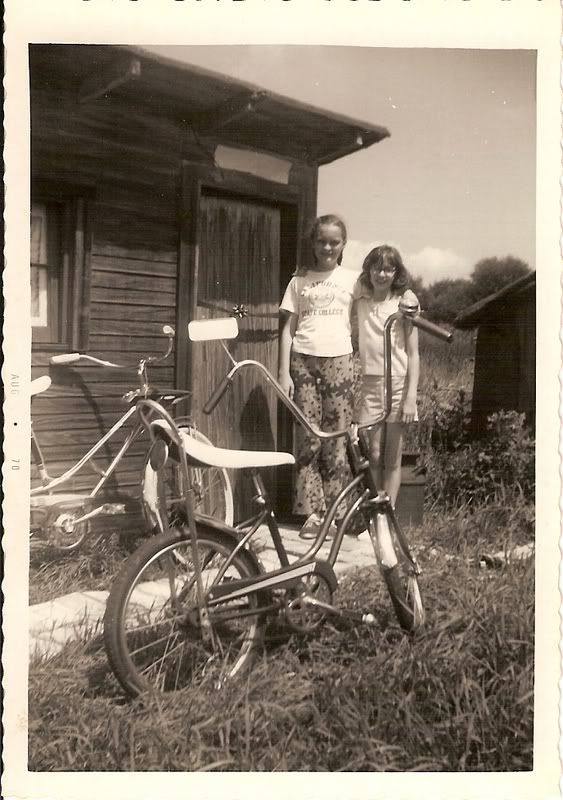 decorated the interior with a desk, a toy crank telephone and bookshelves. We even had a ribbon cutting ceremony when we were done.
Never were there two pre-teen girls who were more proud of an accomplishment.
And then someone broke in and trashed the place.
In hindsight, "trashing the place" is too strong a description. But it felt like it to us. Stuff was knocked over and knocked on the floor. Our space had been violated.
We were pissed.
I remember putting it back together again and then sitting down to ponder WHO had done such a thing. You have to realize, we're talking about an outbuilding on a farm. There weren't many neighbors. Therefore our suspect list was small. Plus we had one piece of evidence. A shoe print. Too big to be one of ours, but too small to be from one of the grown-ups. And we determined that it was a boy's shoe. That narrowed it down to two possible perps. One was a neighbor boy and the other was my friend's own cousin who visited her regularly.
We formulated a plan. We would approach both boys and ask them why they broke into our clubhouse, as if we knew it was them.
The plan worked. Suspect #1, the neighbor, gave us a look like we were idiotic little girls and asked us what the heck we were talking about. Suspect #2, the cousin, got all wide-eyed and asked us how we knew.
Criminals really are stupid.
He never vandalized our clubhouse again. As far as I know, his life of crime ended there with two pre-teen detectives busting him and solving the crime. My friend now plays organ for her church.
I, however, continue to ponder crimes and how to catch the bad guys.
Think back. Can you remember YOUR first attempt at playing Nancy Drew or the Hardy Boys?