By
Annette Dashofy
…while these three seem to imply totally different things, I am attempting to rationalize that an activity which ordinarily might be considered "loafing" could also rank as "learning" and perhaps even "working."
Or I may be following in Nancy's shoes and just trying to avoid working on the new book.
For Christmas I received the first three seasons of
HOUSE
on DVD. I love HOUSE. But somehow, I frequently miss it when it's on TV. So now I can catch up and fill in the blanks as well as re-experience my favorite episodes.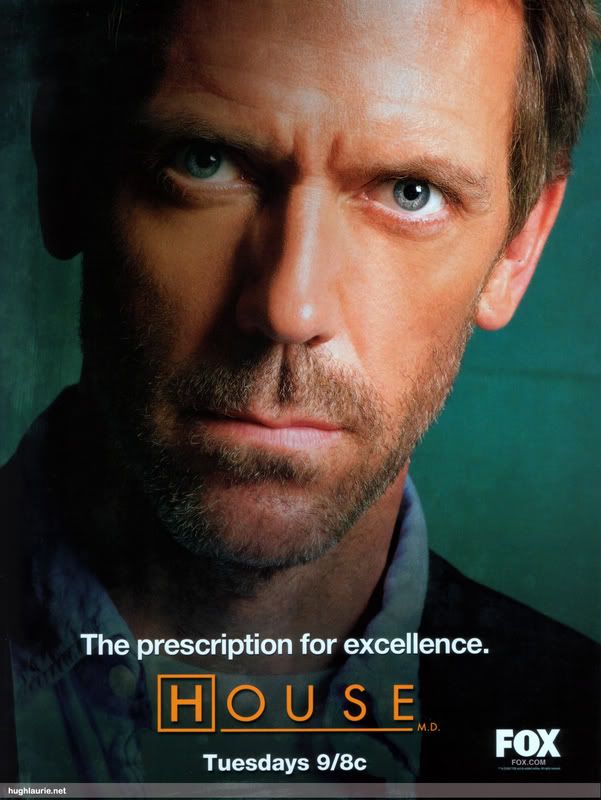 I've been engaged in a HOUSE marathon for the last week or so. Instead of reading, I watch an episode. I hit "play" while I'm fixing supper. Can't sleep? Pop in another disc.
So the loafing part is pretty clear. However, I am not watching mindlessly. I'm studying the construction of each episode. I'm paying attention to things like plot twists and red herrings. Since HOUSE is based on Sherlock Holmes, I figure it's a great tool for learning the craft of writing mysteries. Take our protagonist. He's flawed. Seriously. Physically and emotionally. But he's brilliant. He's cranky, yet strangely likeable.
How can I write a character with those kinds of complexities?
And each member of the supporting cast brings out a different aspect of House's personality (prickly though it may be). They are all flawed in their own ways, too.
Lesson: Secondary characters must be more than window dressing.
There is usually a subplot that somehow plays into solving the main mystery of each episode. And often, the episodes carry a theme. More often than not it's some variation of "Everyone lies."
That being the case, we must solve the mystery by looking for clues which are skillfully hidden amongst the dialogue. Or search out evidence in test results. A simple observation is made early on and is either overlooked, ignored or discounted. But it ends up being proved as the key element to diagnose the illness.
Can you tell I'm taking notes?
Often, the illness has been diagnosed halfway through the episode. Well, of course it hasn't really. It's an hour long show (forty-some minutes on DVD without the commercials). At mid-point, the patient takes a turn for the worst or develops a new symptom and the whole story does a U-turn.
Yes, I'm claiming my HOUSE marathon is actually Mystery Plotting 101. I'm not loafing. Really, I'm not.
Now, how to also rationalize my HOUSE fixation with work? That's a little tougher. But since I'm currently in the plotting/planning phase of my new book, my brain virtually explodes with inspiration and ideas every time I watch a new episode. Okay, I may not be writing a medical mystery (one of the main characters is a paramedic, but that doesn't count), but the skill in which the writers hide clues in plain sight and distract the viewer with red herrings gives me grand ideas about how to do that in my own work.
Stuck on a plot point? Oh, well, gotta go turn on the old DVD player.
Or I might just be procrastinating in a big way.
Hey, I'm almost through Season One. Two more seasons and my Mystery Plotting 101 course will be over. Then I guess I'll HAVE to focus on things like who gets killed in Chapter One and why.