by
Annette Dashofy
I grew up in the Age of Malls. I remember when
South Hills Village
was a big deal. A shopping Mecca. And then the Washington Mall opened. A shopper's paradise close to home. The place proved so popular that a few years later, they had to add on.
As a teen, I hung out at the Washington Mall. We went to movies there. J.C. Penney was my favorite department store. I shopped for groceries at the Giant Eagle, first at one end of the mall, and then, after the expansion, at the other end. One of my earliest jobs was working at the Wonday Photo Center where I took in film for processing (pre digital by a couple decades) and sold cameras and darkroom equipment.
A few years back, the owner decided malls were a thing of the past and made
plans to bulldoze
the Washington Mall and replace it with a strip mall. One by the one, the tenants left. Then, with only a handful remaining, plans changed. The strip mall plan was nixed. But by then, it was too late. The tenants who had left had already found new locations. Those who remained were a tad miffed by management jerking them around, so they moved out, too.
J.C. Penney remained for a time. However, the lure of a new strip mall just down the road called to them.
The Foundry
, as the planned shopping center was dubbed, would continue the growth already happening in two other adjacent plazas.
Without J.C. Penney, the Washington Mall virtually died. It still houses Rite Aid at one end and JoAnn Fabric at the other, but in between, vacant store fronts flank empty hallways. In the winter, there is no heat. In the summer, no air conditioning offers relief.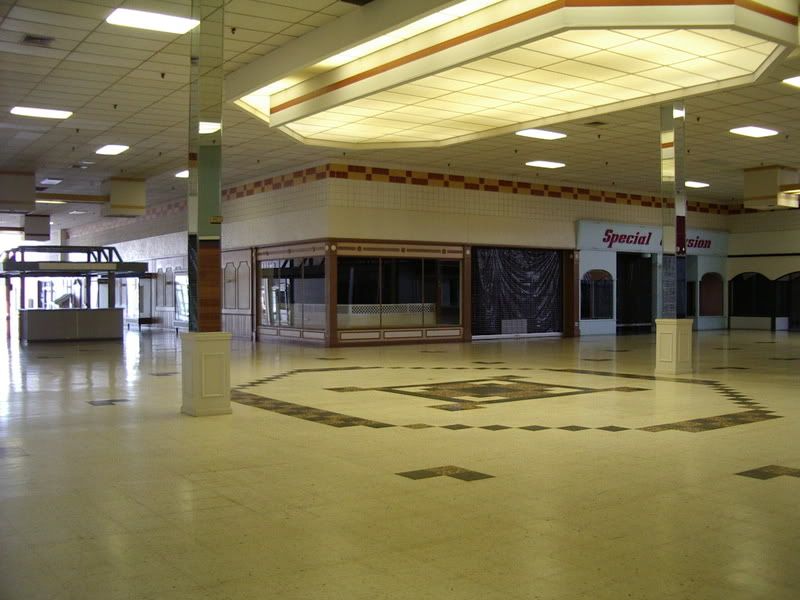 Where the aroma of hot dogs and nachos once wafted through the corridors, only a stale, musty stench remains. Instead of the chatter and laughter of shoppers and their families, silence echoes throughout. A small handful of "mall walkers" do their laps for exercise without needing to dodge crowds.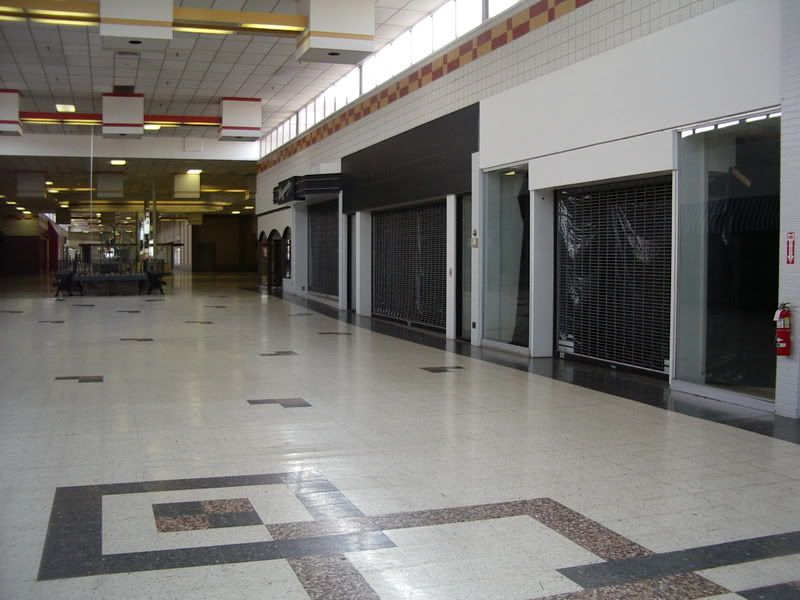 It's spooky. I spent a large part of my youth there. I shopped, dined, and met friends there. Now it resembles nothing quite as much as a modern day ghost town.
The new J.C. Penney in the Foundry closed a few weeks ago. The other stores in the strip mall had closed a week or so earlier.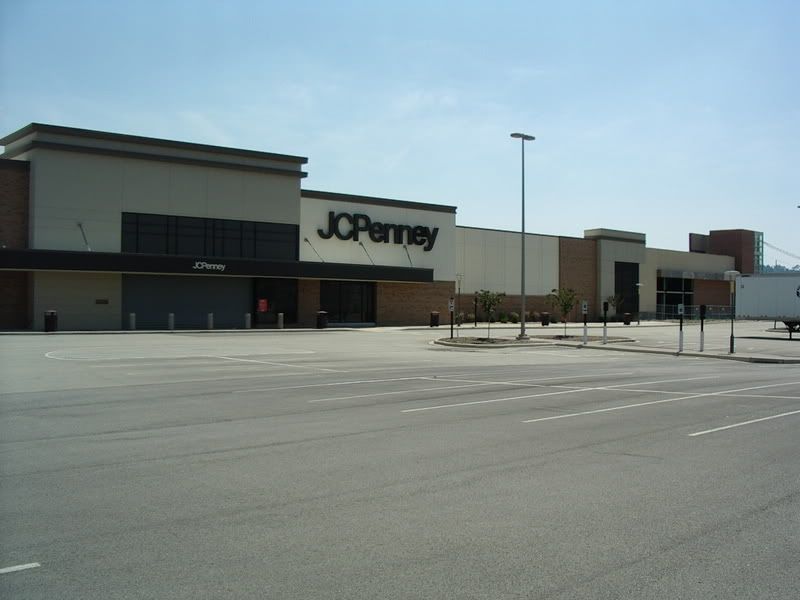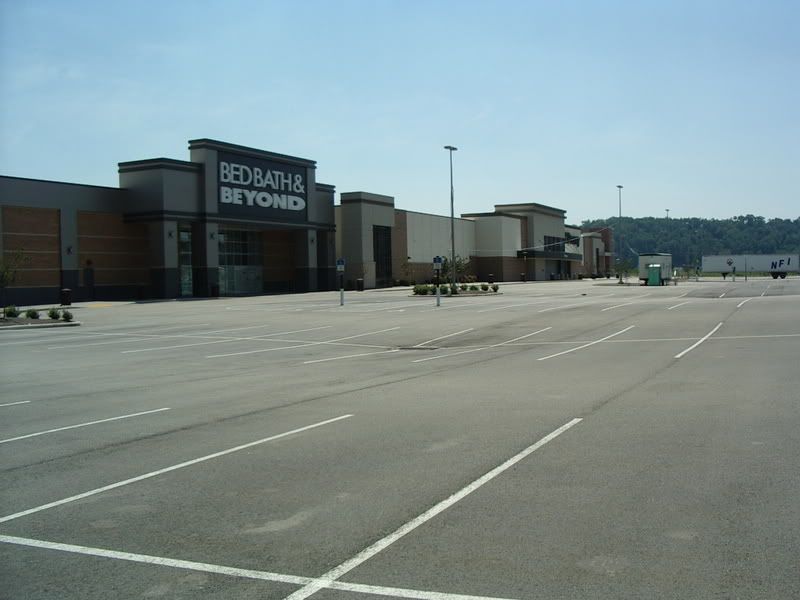 When the developer started building the new shopping center, they had a valley to work with. They brought in fill and created a hillside. They built a spectacular wall, one of the largest in the state, to hold the hill in place. They rushed to put up buildings for their new tenants.
What they did NOT do was give the new manmade hillside time to settle. But, of course, it settled anyway. And as it settled, the earth beneath the Foundry shops dropped. When I was there last winter, I'd noticed cracked cement and small sink holes in the parking lot. Apparently, they were only a precursor.
So thanks to the stupidity and greed of developers trying to build more stores to make more money selling stuff to the citizens of Washington County, we now have two largely vacant properties within a mile of each other.
Oddly, the old Washington Mall appears to be in much better condition than the spanking new (sinking) Foundry shops.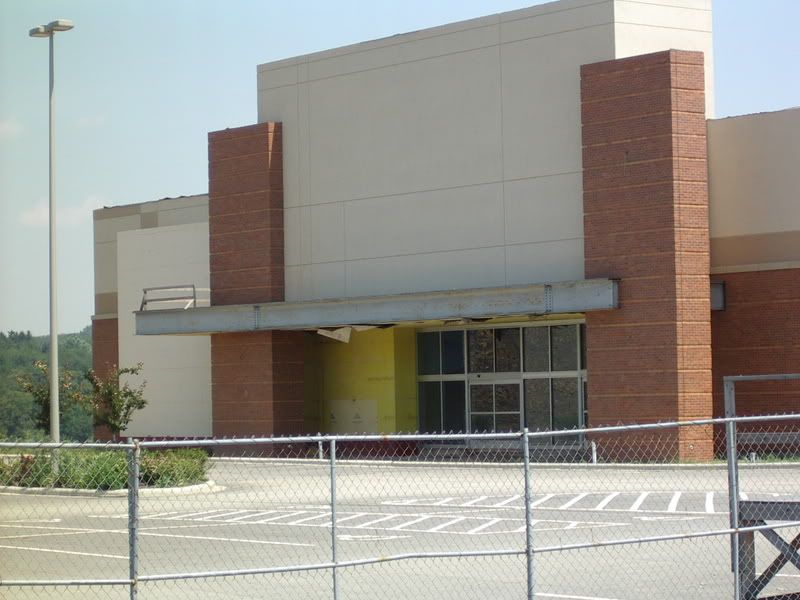 And there is talk that J.C. Penney MAY move back into their old space in the Mall.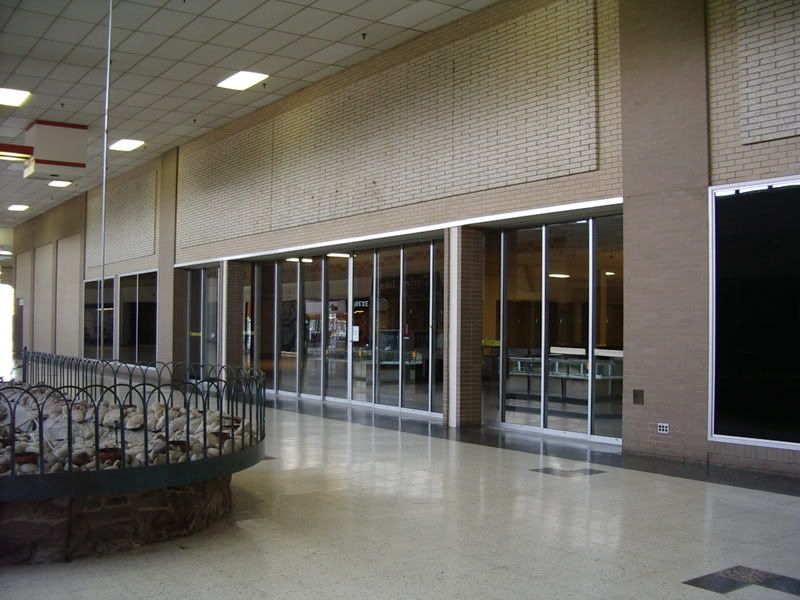 Display cases sit empty, ready to be filled once again with jewelry and perfume and cosmetics.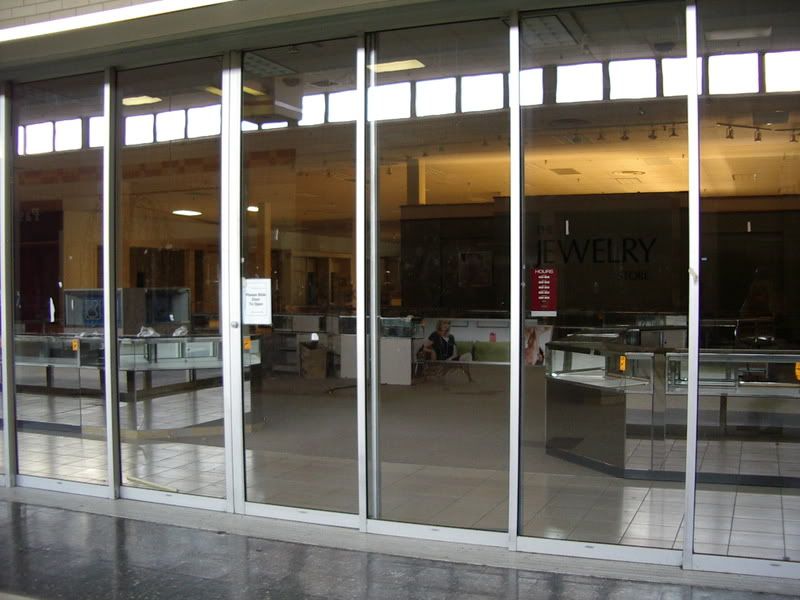 I guess I just want someone to explain to me why newer is better. And why build more and more storefronts when the economy can't support the retail establishments we already have? Somehow I doubt that this is a phenomena isolated to Washington County, Pennsylvania. Tell me…what's happening in your area? Are the stores all filled and prospering? Or are boarded up windows turning other shopping centers into ghost towns, too?
And does anyone else smell a fantastic location for a murder mystery here?