By
Annette Dashofy
In recent years, there has been one hot toy or gizmo that everyone HAS to have. I just saw on the TV that this year, it's a realistic baby doll that drinks AND eats and as a result, does more than wets its diapers.
I think I'll pass.
Last year it was the Wii. A few years before that, it was Tickle Me Elmo.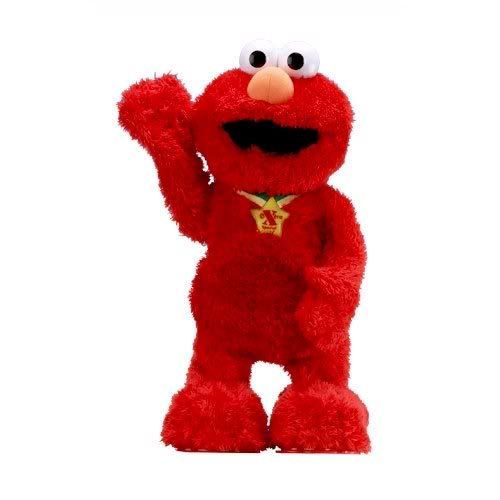 Okay, he was cute. I wouldn't have minded having one of those myself.
But all of this hubbub about what's in demand has me thinking back to my own childhood Christmases. Yes, we have to go way back in time here. Before the Cabbage Patch Kid craze.
My parents always insisted that I was spoiled. I don't think so. Well, not much. But I don't recall receiving any outlandish gifts on Christmas morn. In fact, I've had to wrack my brain to remember very much of the loot I hauled in.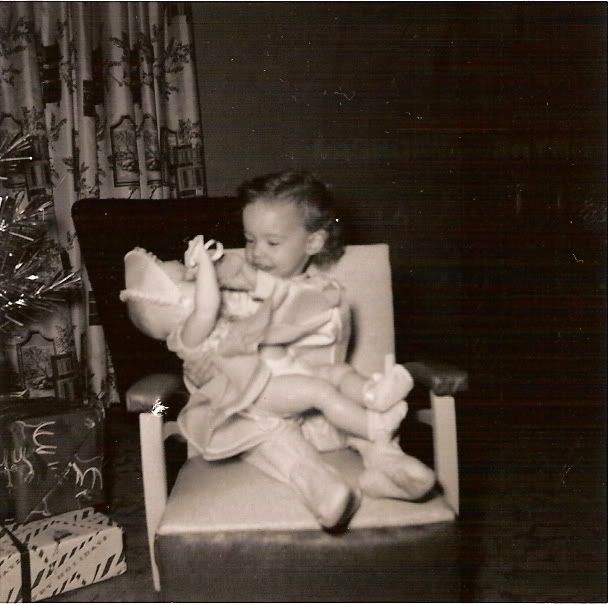 I was a bit too young to remember this doll that was almost as big as I was. (Yes, that's me). I bet it didn't need its diapers changed, though.
While I'm throwing in some old pictures, here's one of my mom and dad and a bit of our silver Christmas tree.
The gift I most remember being excited about was a Hot Wheels track with a loopty loop and a couple of cars to go with it. Yes, Hot Wheels. What can I say? I've always been a Tomboy.
One year I received a Magnus cord organ. Play by numbers. I stunk. I have no musical talent to this day. But I had fun with it. The best part was when I coaxed my mom to play. She actually knew a few songs by heart from a handful of piano lessons she'd taken in her youth.
What I do remember are the small things. Shopping with my mom in the snow. Making nut rolls. Dad's futile attempts to get just the right gift for Mom. Wrapping gifts on Christmas eve. Milk and cookies for Santa. The excitement of waking up on Christmas morning to discover that Santa had been there, left gifts, and eaten those cookies. Visiting friends and family.
What gifts do you remember from your childhood? And what special memories do you hold dear that had nothing to do with what was inside those brightly wrapped boxes?
May this Christmas bring you an abundance of joy and wonderful memories. Happy Holidays.